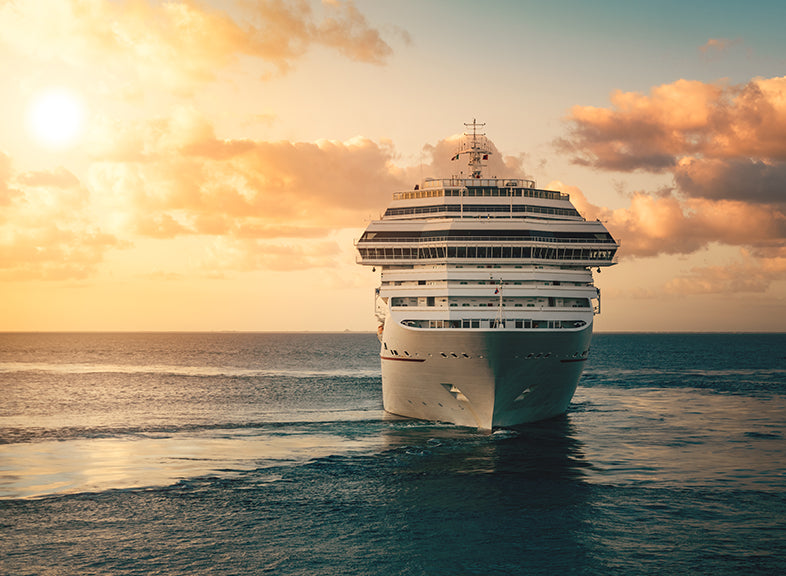 How to Sneak Alcohol on a Cruise
Cruises are a great way to travel. Traveling is a great way to relax and relieve stress. Do you know what else reduces stress and helps you to relax? Alcohol! I'm joking, of course... kinda. Nonetheless, it is a popular thing to engage in while on board a cruise, hence why the cost of the all-inclusive drink package is double the cost. But don't worry, there's no need to buy that. 
Sneaking alcohol on a cruise can be tricky, but it is very easy. But there are a couple of things you should know if it is your first time:
1. BUY RUM-RUNNERS. Rum-runners are plastic flasks that are shapable and therefore pack-friendly. There are many different ways to pack them. Our favorite way is in a shoe. Stuff your shoes with the rum runners and then shove a sock over the evidence. 
2. When getting on and off the ship, take the rum-runners in your beach bag or backpack by stuffing them in between your beach towel. This, too, will save you from continually purchasing drinks at the many locations.
3. Another way to pack your alcohol slyly in your luggage is to wrap it in clothes and use a vacuum sealed space saver bag. This is also a really handy packing trick when needing to pack many outfits.
4. Bring double the wine or sangria! You are allowed to bring two bottles of wine per room on board. But while they check your ticket to make sure you are a ticketed passenger when boarding, they don't check your stateroom number. Space yourselves out in a line so as not to appear to be together and each person can bring two bottles.
Reusable Plastic Beverage Flasks
Buy Now
PortoVino Beach Wine Tote
Collapsible Silicone Sport Water Bottle
Buy Now
Premium Vacuum Storage Bags - 8 Pack
   Easily conceal rum-runners by rolling them in your clothes and suctioning it all together. A great trick for saving space and making sure the shape of the runners are distorted - raising no bag-scanning flags! Free to start vacation!
There are plenty of online stores that sell rum-runners, and most packs include several different sizes for your packing convenience. We always bring rum for our tropical drinks and vodka, sometimes tequila and we have never once run out of alcohol for the duration of our trip. I would highly recommend these tips and tricks for sneaking alcohol on your next cruise; it is a great way to save money so that you have more to spend on the things that matter, like excursions and experiences!
CamKix Premium 3 in 1 Telescopic Pole
Buy Now
Gorillapod Hybrid Phone & Camera Tripod
Anker Dual-Charger Power Bank
Hands down the best beach towel that you will ever use. This is a very clutch travel product! This towel is not only quick drying but it folders into a pouch that is about the size of your hand.  You will no longer have to take up half of your beach bag for just a towel.
Microfiber Beach Towel - Compact for travel